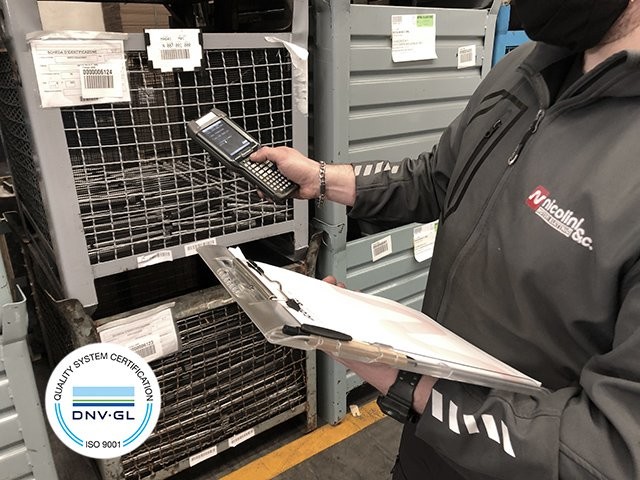 For Nicolini & C, the adoption of a quality management system is a strategic decision that can help improve its overall performance and build a solid basis for sustainable development initiatives. The potential benefits for Nicolini & C, deriving from the implementation of a quality management system based on the ISO 9001: 2015 standard, are:
the ability to regularly supply products and services that meet the customer's requirements and applicable mandatory ones;
facilitate opportunities to increase customer satisfaction;
addressing risks and opportunities associated with your context and objectives;
the ability to demonstrate compliance with the specified requirements of the quality management system.
The requirements of the quality management system are complementary to those of products and services. Nicolini & C use the "process approach", which incorporates the so called Plan-Do-Check-Act (PDCA) cycle and risk-based thinking. The process approach allows Nicolini & C to plan its processes and their interactions, while the PDCA cycle ensures, on the one hand, that processes are adequately resourced and managed, and, on the other hand, that the Opportunities for improvement are determined and act accordingly. Risk based thinking allows Nicolini & C to determine the factors that could cause its processes and its quality management system to deviate from the planned results, and to implement preventive controls to minimize negative effects and maximize opportunities, when they arise.
Regularly meeting the requirements and addressing future needs and expectations represents a challenge for Nicolini & C, in an increasingly dynamic and complex context. To achieve this objective, Nicolini & C may deem it necessary to adopt various forms of improvement in addition to correction and continuous improvement, such as: radical changes (breakthrough change), innovation and reorganization.
Call now for info and quotes
+ 39 0522 652820