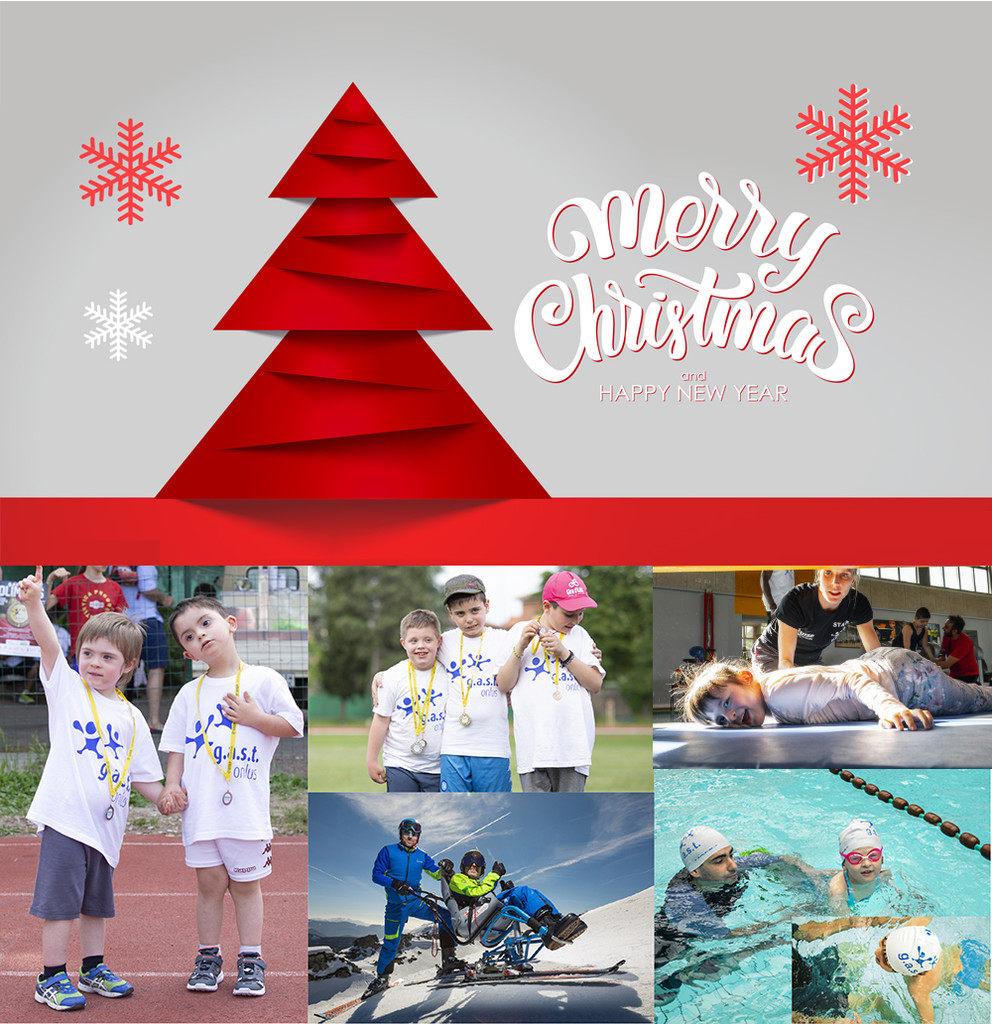 Holiday closing
We inform all our customers and suppliers that our company will be closed for the Christmas holidays from Wednesday 23 December to Wednesday 6 January included. We will reopen on January 7, with the hope that 2021 will be a more serene and favourable year. With this hope we wish everyone happy holidays and happy new year!
Christmas in solidarity
This year, like the previous ones, we donate a small contribution in support of G.A.S.T. ONLUS of Reggio Emilia, who dedicates itself to the sport of children and adults with disabilities. Below is a deepening of the activity of this non-profit organization.
"The Amateur Sports Association G.A.S.T. ONLUS operates in the field of the promotion of basic motor activities and sports starter towards people with disabilities. Over the years, guaranteed services have varied: basic educational motor activity; pre-sports and sport activity (basketball and athletics); functional exercise activities in the gym for students with neurological disabilities; swimming and motor activity in water; outdoor activities: excursions, trips, outdoor days and weekends in contact with nature; alpine skiing and winter activities.
We offer individual or small group tours to meet the needs of the individual, with absolute attention and professionalism from instructors graduated in physical education and trained with the fundamental support of the many volunteers who are next to g.a.s.t.
We promote social integration and aggregation actions in free time for those who are more fragile and has more difficulty in finding suitable, usable and fair motor-sports proposals. For many people, a field, a green space, a group of friend are enough; for many other not. It's needed most".
https://gastonlus.org/